That time of the year, full of year end lists and reading recaps. You can see our best and worst of last year here. Here's what we thought for this year:
OUR BESTS
Taynement:
I had to beg Leggy to let me cheat. I have been mulling and mulling all year trying to pick which I liked better of these two and I just can't pick one over the other. Considering my favorite book last year was Backman's Beartown, I guess you could say I am a fan girl. You can see what we though of American Marriage, here and Us Against You, here. That being said, I am such a stingy bitch. I don't think I gave a single book (not even my faves) 5 stars this year.
Other favorites:
Bad Blood: Secrets and Lies in a Silicon Valley Startup by John Carreyrou
Little Fires Everywhere by Celeste Ng
Becoming by Michelle Obama
Leggy:
My favorite book this year was A Place For Us by Fatima Farheen Mirza. I knew immediately I read this that it would be my favorite of the year. I just enjoy the slow burn of this book, how it builds and how well written it is. You can see me gushing about this book here.
Other favorites:
Tell Me More by Kelli Corrigan
OUR WORSTS
Taynement: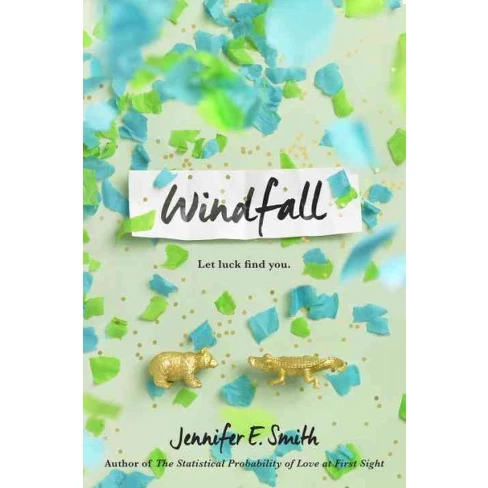 Windfall by Jennifer E. Smith. I don't even know how I made it to the end of the book.  It got a 1-star from me and reminded me why YA isn't always my favorite genre because the mindset is completely far removed from me. She buys her crush a lotto ticket for his birthday, he wins and wants to give her some and she declines and makes such a big deal about it. I mean who declines $20 million? Anyways, its my fault for reading it.
Leggy:
I couldn't decide between Emergency Contact by Mary H. K. Choi and Film Stars Don't Die in Liverpool by Peter Turner. You can see what I thought about Emergency Contact here, but I didn't think the relationship was romantic or appropriate for an 18 year old freshman. I wrote a full review on it on the blog and it's worth a read, I gave it one star on good reads.
My other pick, Film Stars Don't Die in Liverpool was just terrible. It's not a well written book and there was no point to the story. At the end, I was like okay, what was the point of this book? He writes about a movie star he once had a relationship with and spending the last days of her life with him in Liverpool but she was not conscious for most of the book so it really wasn't about her or her life at all. There was a movie about  it and I definitely didn't watch it.
We'd love to hear what your best and worst books were for the year. Let us know in the comments!
leggy and taynement