I never thought I'd see the day when audio books would be a big part of my life. When a friend first suggested it, I told her it was not for me that it felt awkward and I couldn't concentrate. That was till I tried it and decided to listen to a book during my drive. Till today, that is pretty much the place I listen to my audio books the most. I have now fully embraced it and it has become a part of my "reading" life. I am always reading two books at a time. One with my eyes and one with my ears.
Recently I was listening to Tayari Jones' recent audible original, "Half Light" and I am like this voice sounds really familiar and a quick google search confirmed that I was right. I now knew that being a huge audio book listener comes with coming across familiar voices from time to time. Turpin has a vast and impressive resume that spans all genres and to my delight, we'd read and reviewed a lot of the books that she has narrated. With a lot of awards under her belt for narrating, it was so great to see a black woman flourishing in this industry and it was only right that I shared some of her works with you guys.
The Hate U Give by Angie Thomas
The popular book turned into a movie, you can see our review on it here.
2. Transcendent Kingdom by Yaa Gyasi
The much expected follow up work after Homegoing. You can find our review here.
3. Children of Blood and Bone by Tomi Adeyemi
This was a much talked about book that was the debut of a trilogy. You can find our review here.
4. The Southern Book Club's Guide to Slaying Vampires by Grady Hendrix
The book with the out of this world premise. You can find our review on it here.
5. A Spark Of Light by Jodi Picoult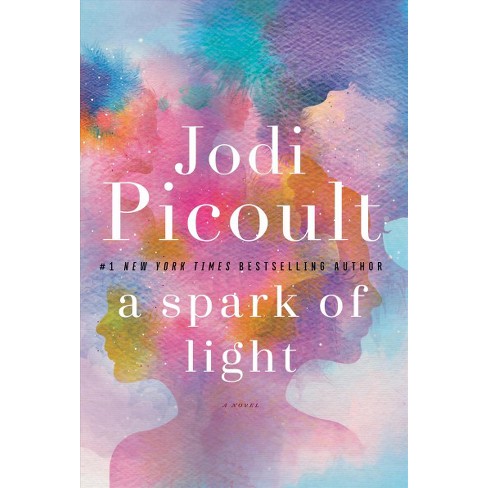 She recorded this best selling author's latest work. You can find our review on it here.
Other books you may recognize her from:
The Help by Kathryn Stockett
The Book of Lost Friends by Lisa Wingate
The Immortal Life of Henrietta Lacks by: Rebecca Skloot
The Underground Railroad by Colson Whitehead
The Sun Is Also a Star by Nicola Yoon
Bad Feminist by Roxane Gay
From the Desk of Zoe Washington by Janae Marks
These are just some of her works that you may recognize, trust me there is a long list of books that she has narrated. I'd love to know if you have listened (or read) any of her books. If you are an audio book listener, do you notice your narrator voices and do you have any faves?
Taynement