I know we haven't even had Thanksgiving yet and I don't care. This is all we have and I can't believe anyone would want to take this away from us! We've all been through IT this year and we deserve two months of Christmas wrapped in all the corny movies netflix and hallmark shove out every year.
Here are 5 book and movie pairings that should get you through a great safely distanced thanksgiving!
In A Holidaze by Christina Lauren – Maelyn Jones' life is not going according to plan, she still lives with her parents, stuck in the same crappy job and now the Utah cabin her family has spent christmas for years with two other families is being sold. After a disastrous last Christmas at the cabin, fearing she has lost all chances with her crush, she makes a wish asking to relive christmas all over again and what do you know? Her wish is granted! This is a typical groundhog day type book.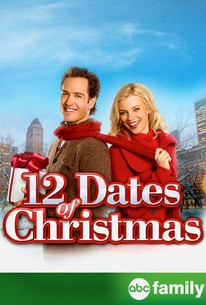 If you like this book, you should check out a christmas movie by abcFamily called 12 Dates of Christmas starring Amy Smart and Mark-Paul Gosselaar. Amy's character relives her christmas eve blind date with Goseelaar over and over again! (You can find this for free on the Freeform website or rent it on amazon!)
2. One Day in December by Josie Silver – Laurie meets a strange man at a bus stop, their eyes meet and she instantly falls in love while her bus drives away. She spends weeks looking for said man at the bus stop but never finds him again until her best friend, Sarah, introduces him as her new boyfriend, Jack. And what follows is 10 years of will they? won't they?
If you like this book, you should check out Serendipity starring John Cusack and Kate Beckinsale. John and Kate's characters meet Christmas shopping, fall in love at fight sight, instead of giving her his number like a normal person, she decides to leave it up to fate. 10 years later, they're both engaged to different people, but of course it's a movie so… will they? won't they?
3. The Twelve Dates of Christmas by Jenny Bayliss – 34 year old Kate Turner has made her peace with being single. Living in the small town of Blexford, England there aren't exactly so many men lining up to date her. She's content with her career and her side gig baking at her friend, Matt's bakery. But her best friend signs her up to a dating service that promises to find you love in time for Christmas by setting their clients up with 12 blind dates. Will Kate find love with these new men or realise the love of her life has been right under her nose the whole time?
If you like this book, you should check out Just Friends starring Ryan Reynolds, Amy Smart and Anna Faris. Reynolds' character loved his high school best friend Amy but she doesn't reciprocate his feelings after he confesses them to her. 10 years later, he's lost all his high school weight, become a very successful record executive dating famous Anna Faris. He returns to his hometown for Christmas, realises he still loves his old best friend and sets out to win her love.
4. Recommended For You by Laura Silverman – Shoshanna Greenberg loves working at Once Upon, her favorite local bookstore. It's her safe space from everything going on at home and she's trying to save up money to fix her car. Her boss announces a Christmas holiday bonus that would absolutely save her car and she's so sure she's going to win until her rival at work, Jack (WHO DOESN'T EVEN READ!) starts increasing his sales to win the bonus. As the competition heats up, Shoshanna and Jack start spending more time together at the store and sparks start flying.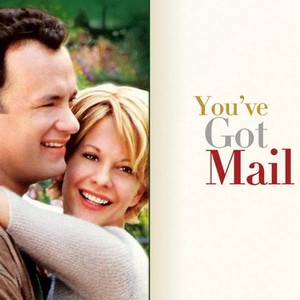 If you like this book, you should check out You Got Mail starring Meg Ryan and Tom Hanks (OR The Shop Around the Corner which is the original 1940 film!). Now, the original movie makes it very clear this is a Christmas movie so hang in there with me! Meg's character gets put out of business right around Christmas by Tom's character. They hate each other in real life but unknown to them they've developed a passionate relationship online. When Tom's character realises who she is in real life, he tries to repair their relationship in real life to see if they ever have a shot at being together. This is one of my favorite Romantic Comedies ever!
5. Dash and Lily's Book of Dares by Rachel Cohn and David Levithan – Lily has left a red notebook full of dares on a favorite bookstore shelf, Dash finds it and they run around New York City trading dares and getting to know each other without them ever meeting. Are they destined to find each other or is this just going to remain a fantasy world for both of them?
If you like this book, you should check out Dash and Lily the adaptation of this same book on Netflix now. Is this Cheating? I feel like i'm cheating but I don't care!
Have you read any of these? Are you into seasonal reads and movies? Let us know in the comments!
Leggy