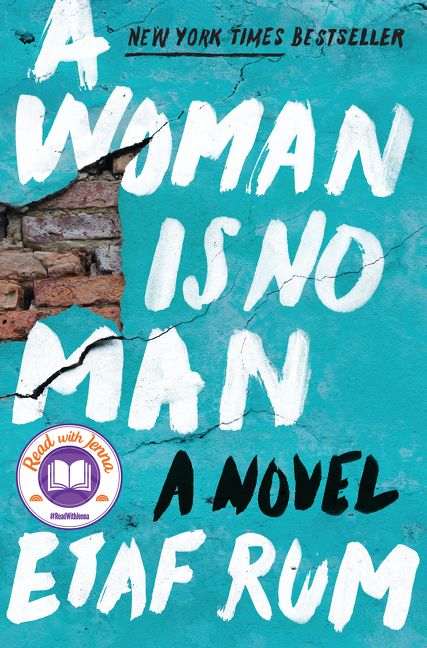 "I was born without a voice, one cold, overcast day in Brooklyn, New York. No one ever spoke of my condition. I did not know I was mute until years later, when I'd opened my mouth to ask for what I wanted and realized no one could hear me."
This is a story of multiple generations of women trying to survive the deeply patriarchal culture that they are born into as we watch history repeat itself multiple times. 18 year old Deya, born and raised in Brooklyn primarily by her grandparents, is about to finish high school and is starting to meet with suitors. Even though she wants to go to college before getting married, her grandparents give her no choice in the matter.
Isra, Deya's mother, also had no choice in the matter when she got married as a teenager in Palestine and moved to America to be with her husband, Adam. Finally, there is Fareeda, Isra's mother in law, who knows and accepts her role in this culture. She thinks this is a man's world and all the hardship and abusive she suffered in her own husband's hands are just parts of being a woman, so she looks the other way when her son begins to act just like her husband.
"A real choice doesn't have conditions. A real choice is free."
I really loved this story. A lot of people of color and immigrants know that you do not air your dirty laundry in public. You do not want to confirm the West's single story about the Middle East or Africa so you, deny, deny, deny! But this book lays bare all the stereotypes and gives them human emotions. It centers around the people that matter and does not care about the white gaze at all. As someone who was born and raised in Nigeria, this book could have easily been a Nigerian story. We see women who have been treated terribly in marriages, abused because they couldn't give birth to a male child and just for being a woman, turn around and inflict the same conditions on the next generation.
Isra is unable to give her husband, Adam, a male child and is subjected to abuse from her mother in law who inflicts verbal abuse on her every time she gives birth to yet another girl. Adam in turn takes out all his anger on her by being physically abusive while Fareeda chides her for not hiding her husband's shame and parading her wounds for all to see.
"…my fears while writing this novel—fears of further stereotyping and marginalizing my culture as well as adding to our "otherness" by bringing our domestic abuse and inherited family trauma to light. But these very fears are what shame our women into silence and, ultimately, what keep us from advancing as a society and culture." – [The author, Etaf Rum on her fears while writing this book]
I do think a lot of people need to read this story and realize that this is just one perspective. I read a lot of reviews on goodreads that were mad that this book was written and worried about how it further stereotypes the Middle East, as being backwards and oppressive.
I think that as long as this story is a story of even one person then it deserves to be told. It is up to us as the reader not to use this book as a blanket read of everything about the culture, or as proof to further our stereotypes and biases. I thoroughly enjoyed this book and recognized every woman in it as someone I have known in real life and there are a lot of people still living this life. I gave this book 5 stars on Goodreads.
Leggy.