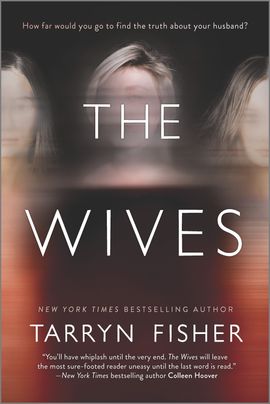 "Women are stuck in a cycle of insecurity perpetuated by the way men treat them, and we are constantly fighting to prove to ourselves and everyone else that we are okay."
Thursday tries to be the perfect wife to her husband, Seth. She cooks, she primps and she says yes to almost everything that he asks for. Thursday seems happy except for one tiny glitch – Seth has two other wives. The agreement is that they each have assigned days and never have contact with each other. In fact, none of them know who the others are. It's a crazy arrangement but Thursday is so in love with Seth and is willing to stick to the arrangement as long as she has him in her life.
Everything changes one day when Thursday finds a phone number with a woman's name in Seth's pocket. Thursday can't let it go and she chases it down. She finds out it belongs to one of the other wives and as she keeps digging, she also begins to find out that there is a different side to Seth that she had no idea about
"A woman's greatest foe is sometimes her hope that she's imagined it all. That she herself is crazy rather than the circumstances of her life. Funny the emotional responsibility a woman is willing to take on just to maintain an illusion."
I don't think I realized that there was a chick-lit thriller genre but this was definitely the category this book fell in. I was intrigued by the polygamous storyline because it's something I find fascinating. Reading about Seth's schedules with all his wives, the traveling and different personalities he put on depending on which wife he was with, stressed me as a reader, so I couldn't imagine how he was coping with it.
The book is told only from Thursday's perspective, so I never got to answer that question. Towards the end of book, I understand why it was that way but I think it would have been nice to get different perspectives. I enjoyed this book. It was quite fast paced and the story didn't drag. Fisher didn't make us wait long for a reveal and plot twist. She kept it moving and I was all in and ready to find out what would happen next.
Everything went downhill in the latter part of the book, the story just became ridiculous. Fisher might have got ahead of herself and caught up in the excitement of the story leading up to the end because it felt like a sugar rush. I had to stop a second and wonder what the heck was happening. There was so much packed into this part of the book that I didn't bother figuring out if it all added up and if it was feasible.
In spite of the weak second half of the book, I'd still recommend it. If you are looking for an easy breezy read that isn't a romance novel, this is a good pick. It's entertaining and a mindless read that does not require much thought and concentration.
P.S It probably won't happen to you since you are reading this but because each wife was referred to by the days of the week they had assigned, it took me some time before I realized her name was actually Thursday.
Taynement