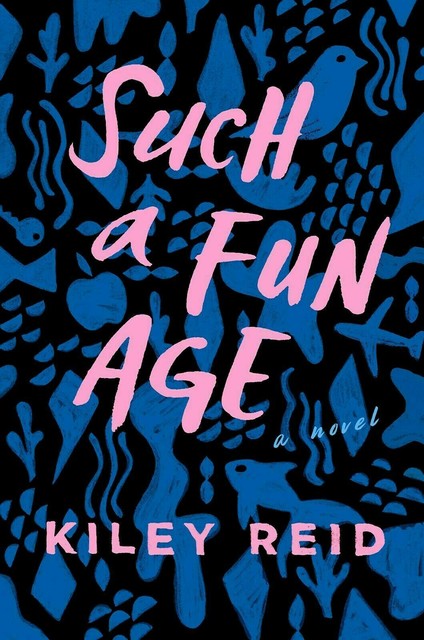 It's 2015, Alix Chamberlain has just moved to Philadelphia, with her husband and two kids, from New York. She is a well known personality with a social media following who rarely has to pay for anything. She is a wealthy white woman who is used to getting what she wants, when she wants. Emira is a 25 year old black girl who is Alix's babysitter for her oldest child, Briar. Emira loves Briar to death and is good at her job. She lives a normal young person's life and parties with her friends on the weekends but as she watches her friends become adults and being responsible, she realizes she cannot be a babysitter forever and has to figure out her life in general. She can barely afford rent and she is about to lose her health insurance via her parents and needs a job with health benefits.
One night as Emira is out partying with her friend, Alix calls Emira in a panic to watch her oldest, 2 year old Briar. Emira is all dressed up with her friend, Zara and they go to a nearby grocery store where a security guard accuses her of kidnapping Briar (of course after a white woman expresses concern). Everything escalates as a bystander films the whole thing. Emira calls Alix's husband, the confusion is cleared and Emira wants to pretend that the incident never happens and never brings it up again.
Alix on the other hand is racked with [white woman] guilt and suddenly takes an unusual interest in Emira. She decides to get to know her better and does everything she can to impose herself in Emira's life.
I really, really enjoyed this book. Beyond the summary above, a whole lot more incidents occur that involve the past and the present merging and affecting both women's lives. This book really was a social commentary on race and class privilege but it was not written with a heavy hand. In fact, it might be missed if the story lines presented on the surface are the only focus. That's how well written it was.
I liked how friendship among women was depicted in the book. Alix is an unlikable character but her friendship circle, although misguided, was still fun to read about. Same went for Emira's circle, always there for them when they needed. It's always nice to see strong, supportive female circles. I used to live in the Philadelphia area and it was fun recognizing some of the locations mentioned. I also really liked that the ending was not an expected or cliche ending.
I gave this book 5 stars on Goodreads (which is a feat for me). Considering this is a debut novel, I expect for the author to only get better from here. As expected, Hollywood already has its hands on this book as Lena Waithe has optioned the rights to it. Looking forward to her future works.
Taynement