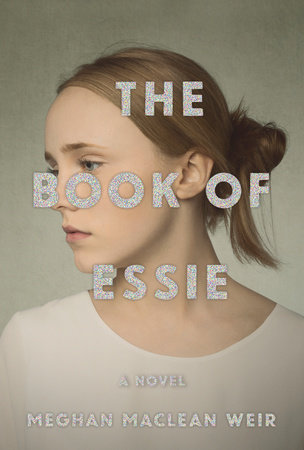 "Our family rejected materialism and popular culture and yet we also produced it. The show…paid for the SUVs Mother and Daddy drove, the lake house, the 'spiritual retreat' that was actually a villa in Saint John. It paid for the car seat I rode home in from the hospital, the muslin blankets I was swaddled in when I slept. It paid for my first backpack when it came time for me to go to school, Mother having by then completely abandoned giving lessons in the living room, not just because her time and energy were better spent promoting our brand but also because marketing said that what our audience wanted at that point was a character who was 'normal.'"
17 year old Essie has grown up in front of the camera as the youngest member of a reality TV show family called Six for Hicks (think the Duggars). Her father is a famous televangelist and has built up a congregation and an audience by saying controversial things and parading his family around for America as the perfect example of what a family should be. There's a problem though, from the first page we are informed that 17 year old Essie is pregnant and her mother scrambles to find a way to make the problem go away and decides to find her a husband.
The Book Of Essie is a very engrossing and riveting story that is quite difficult to put down. I read this book in one seating, and it is the perfect summer read. This book tackles some pretty heavy topics but it doesn't really go into anyone of them in detail so no trigger warning needed here.
Though it was pretty predictable (once you read the first 50 pages you can tell what's coming), it still had my attention and intrigued me enough to want to know what happened next. That did not dampen my enjoyment of it at all, I just read on to discover if my suspicions were right. The book is told through the voices of Essie, her friend Roarke and a journalist called Liberty with her own childhood traumas as well.
On the other hand, this is a debut book and it shows. The author tries to pack way too many plots that end up not being fleshed out. Essie picks Liberty to be the journalist who interviews her for her wedding storyline on the show because of her background. I honestly felt this could have been left out because it was so rushed and didn't really add anything much to the plot except to explain why Essie picked her.
The writing could have been better, the characters come off as stereotypes instead of real life people. For a book containing some objectively disturbing content, it never moved me because the author just tells us things instead of showing it to us, like a newscaster giving you the facts. The characters never feel real so you don't root for anybody because you can literally see the author pulling the strings.
If you're fascinated by reality tv shows you'd love this book. I think there is a potential here and I'll be looking out for this author in the future. I gave this book 3 stars on Goodreads and would recommend this because it is a fun and fast book to get through.
Have you read this one? Did you like it? Let us know what you think in the comments!