I went through the loss of a loved one in 2015 and it put me in a really dark place I was desperate to get out of. The quest for this had me reading a few "self-help" books, trying to find solace and answers. None of them quite hit the mark and I assumed it was just me. This led me to actually coming to the conclusion that self-help books are actually a load of crap (for me, at least or I just may not have come across the right one).
I was thinking back to books that really had an impact on me and realized that they were not necessarily filed under the "self-help" category. Reminds me of that saying that the things you need usually come in unexpected packages, eh? Here are a few books that I found encouraging:
The Alchemist by Paulo Coehlo: This is probably a cliche one as I assume almost everyone has read this book. And honestly, if you haven't, you should. Following the journey of a shepherd named Santiago, Coehlo masterfully weaves in a story of the ambition, love and frustration while really dropping nuggets on how to have a hand in fulfilling your destiny. Santiago encounters a whole number of obstacles that mirror the downs of life but also shows how he is able to pick himself up using tools he picks up and also in the form of human beings along the way.
Year of Yes by Shonda Rhimes: A memoir of sorts by TV writer, Shonda Rhimes. Shonda chronicles the pre, during and post of a year in which she decides to say yes to anything she is asked to do in order to overcome her crippling fear and anxiety that was overtaking her life and basically making life decisions for her. Rhimes covers a wide array of topics like weight, being a working mom, realizing she was not cut out for marriage and walking away from an engagement, being a single mom on purpose etc.
I've read a number of reviews where people did not like this book and actually thought she was bragging, being obnoxious and repetitive. Maybe it was the timing of when I read it but I absolutely was here for this book and it gave me so much fire in my ass. I audiobooked it, so I got to hear her live commencement speech recording , which I absolutely loved. I thought it was a good wake up call for anyone needing some nudging in their life.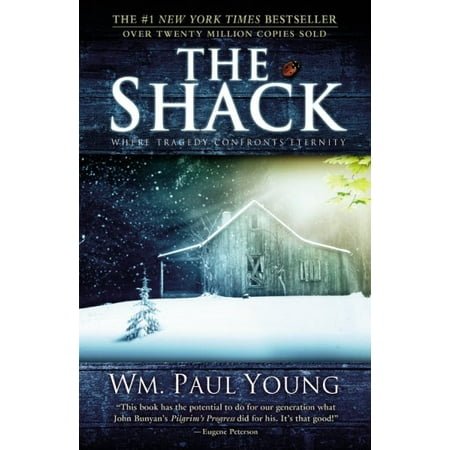 The Shack by WM. Paul Young: I read this book a very long time ago at the recommendation of a friend after a discussion on faith and spirituality. The book centers around a father who loses one of his 5 children and is trying to navigate through his grief. He receives a mysterious letter in the mail asking him to meet someone named "Papa" (His wife calls God, Papa) at a shack.
He gets to the shack and spends the weekend with 3 occupants who are supposed to represent the Holy Trinity. God the Father is an African-American woman, Jesus is Middle Eastern and the Holy Spirit is an Asian woman. They go through different encounters and he asks so many questions and between the three they dispel the man made notions of what it is to be a believer.
I was hesitant at first because I thought it was a religious book but it wasn't at all. I really like the fact that God was represented as a loving one and not the rule maker and punisher as often portrayed. It was adamant in showing how religion was very different from a relationship with God. The book has since been adapted into a movie starring Octavia Spencer.
What books have you read that have been inspiring to you in your life? Do you have any actual self-help books that you'd recommend? I'd love to hear them in the comment section.
Taynement